How to Reset Canon IXUS 850 IS Digital Camera
|
Canon IXUS (or PowerShot SD series) is a series of pocket cameras are fashionable, classy and exclusive design. This premium series compact cameras do have a price tag of more than average ordinary pocket camera, although it is supported by the features and quality that is quite worth it. This camera has complete accessories such as underwater special case that can be used to make this IXUS shooting in the water. On the way a generation IXUS, now has many new variants are still confusing for those who are looking for their preferred IXUS cameras.
What you get with the Canon IXUS 850 IS are 7.1 Megapixels and 3.8x zoom; Wide angle 28mm lens with Optical Image Stabilizer; DIGIC III with Advanced Noise Reduction and Face Detection AF/AE; Safety Zoom for extra telephoto reach; ISO 1600; High resolution 2.5″ LCD; 17 shooting modes including VGA movies (30 fps) with sound; Range of optional accessories including Underwater Case .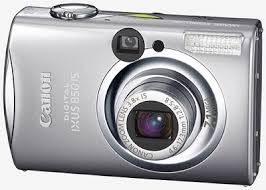 Image source: 
digicamreview.com
Factory Reset:
Press the [Menu] button
Scroll to the "Tools" menu category.
Select "Reset factory settings" by scroll down through the menu
press the [OK] button
When the camera asks you to confirm you want to reset all the settings, select "YES" 
Warning! This operation returns all settings you've made in the menus to their factory-set condition. Be sure that you want to do this. Hopefully the article of How to Reset Canon IXUS 850 IS Digital Camera useful for you.