How To Reset The Boss eBand JS-8 To Restoring The Factory Settings
|
Last Updated on June 20, 2022 by Nick
Basically, the eBand is an audio player with guitar effects built-in. The Boss eBand ushers in the ultimate musical companion for guitarists who love jamming with their favorite songs. It can play back audio files in MP3 and WAV format for you to play along with and has a recording facility. Boss provides onboard COSM-modeled amps and a range of effects from fuzz to flanger. You can add two more effects—any one of 34 COSM guitar and bass amps, and any one of the 44 effects (12 types) in the FX Group—to the always-available delay, chorus, reverb, EQ, noise gate, and EZ Character, which is essentially a mid cut and boost, for a total of six at once. It also has an USB audio interface for direct link to and from PCs.
According to several user reviews of Boss eBand JS-8, it gets some compliments such amp modeling and effects are top notch and sound very natural; easy to use; Different routings for computer recording; supplied Jam tracks are of great quality and variety; Works great with a computer either as an interface to a DAW and/or USB speakers. But it also gets some complaints such some-menus are quite deep; Has the build quality of a good clock radio, so it is not very portable.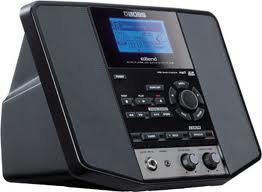 Image source:
premierguitar.com
Factory Reset:
To Restoring The Factory Settings of Boss eBand JS-8, first press Menu button and then select SYSTEM by Use the dial button and press Enter. In the SYSTEM category select FACTORY RESET and sign "All" check box and press Enter.
Warning! This procedure will restore all parameters to their default factory settings. Hopefully the article of "How To Reset Boss eBand JS-8 To Restoring The Factory Settings" was useful.
Reference: Boss eBand JS-8 Manual