Honda Jazz Fit Hybrid CVTF Service Wrench Light Reset
|
Honda Jazz Fit Hybrid CVTF Service Wrench Light Reset – The Honda Jazz is a five-door hatchback passenger car manufactured by Honda in Japan, China, Brazil, Thailand, and Indonesia. The current Jazz generation has been available in the Netherlands since 2002 and since 2001 in Japan. The models available in the Netherlands are produced in Japan and China. In other parts of the world, this model is known as the Honda Fit.
Honda has announced the new Jazz in July 2007, with its debut at the Tokyo Motor Show in October 2007. It is expected that the renewed Jazz will not be available in the Netherlands until autumn 2008. In October 2010 a hybrid version of the Honda Jazz was presented, which will be available in early 2011. An important part of the powertrain is taken from the (somewhat heavier and more expensive) Honda Insight.
Honda Jazz Fit Hybrid CVTF Service Wrench Light Reset:
Perform the following steps after you replace the CVT oil in your 2014 2015 2016 2017 2018 2019 Honda Jazz or Fit Hybrid:
Make sure your vehicle stops with the handbrake is pull and gear shifter in P
There is a TRIP button in the cluster, press and hold it then turn the ignition to the ON position without starting the engine
After a few seconds, the display will change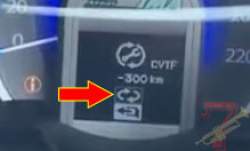 Make sure you select the cycling image by using the INFO button on the right side of the steering
Press the RESET button to confirm it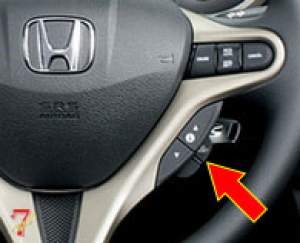 For more details, please watch the following video:
This procedure should apply to the latest generation of the Honda Fit Hybrid (2014 2015 2016 2017 2018 2019 model years). Hopefully, the article of Honda Jazz Fit Hybrid CVTF Service Wrench Light Reset useful for you. Good Luck!