2016-2018 Acura ILX Oil Life Light Maintenance Service Minder Reset
|
2016-2018 Acura ILX Oil Life Light Maintenance Service Minder Reset – The Acura ILX is a compact car produced by Acura since 2012. It is based on the ninth generation of the Honda Civic. The ILX is sold with a choice of three engines. The base car has a 2.0-liter producing 150 horsepower and 140 Nm of four-cylinder torque. It gets a five-speed automatic transmission as standard, which helps to reach 24 mpg in the city and 32 mpg in the highway.
In 2014, the ILX is sold in four grades with a choice of two engines. Standard features include 17-inch alloy wheels, headlamp-shaped headlamps, leather upholstery, heated front seats, keyless entry system with push-button start, multi-camera backup -angle, Active Noise Cancellation and more. For the 2015 model year, modern metalized steel replaces the metallic outer color with polished metal, while the rest of the range will be carried over from the previous iteration.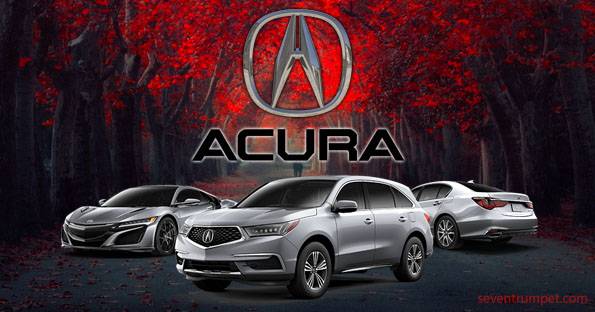 2016-2018 Acura ILX Oil Life Light Maintenance Service Minder Reset
Time needed: 7 minutes.
If the engine oil life is less than 15%, the Service Due Soon message will appear on the display. The service interval must be reset after performed the maintenance service on your vehicle. Follow the instructions below to reset the Service Due Soon warning light on your Acura ILX:
Turn the ignition key to the ON position without starting the engine

If your car has a Smart key button, press the "Start" button twice without touching the brake pedal.

Go to VEHICLE SETTINGS menu by using the ▲i/▼ button, and then press the SEL/RESET button to enter the menu

The button is located on the steering wheel


Scroll and select MAINTENANCE INFO

The oil life reset mode will appears on the screen

Select RESET 

The maintenance items will disappear, and the engine oil life displays back to 100%

Turn the ignition off and then start the engine to verify the indicator has been reset

Done!
For more details please watch the following video:
This tutorial we got from the Acura owner's manual. This procedure should apply to the latest generation of the Acura ILX (2016 2017 2018 model years). Hopefully, the article of 2016-2018 Acura ILX Oil Life Light Maintenance Service Minder Reset useful for you. Good Luck!