2014-2015 Subaru XV Crosstrek Oil Maintenance Reset
2014-2015 Subaru XV Crosstrek Oil Maintenance Reset – Subaru XV is a car that is claimed to be full of innovation in it, both in the design or features. Judging from its unique design, "Subaru XV 'is positioned as a crossover (cross traffic class) between SUV and MPV. Subaru XV is sold in two types, namely 2.0i (Standard) and 2.0i Premium. The hallmark of Subaru XV than its competitors, using a boxer engine (horizontal opposite) with a lower center of gravity, the sound is more subtle and All-Wheel Drive system (AWD) or always work with the 4×4 system.
As for the transmission, selected the 6-speeds Lineartronic CVT with paddle shifts behind the steering wheel. With this system, more steady traction of XV on various road conditions, in addition, it is also more stable. Fuel consumption (combined) is claimed, can reach 12.6 km / liter (7.9 liters / 100 km). For safety factor, XV had enhanced safety features such as 'ring-shaped reinforcement frame body', the use of elastic steel also increased because it allows a reduction in body weight.
2014-2015 Subaru XV Crosstrek Oil Maintenance Reset:
To turning off the Service Warning Message on 2014 to 2015 Subaru XV Crosstrek, conform to the following instructions:
Turn the ignition key to position "ON" without starting the engine, If your Subaru XV Crosstrek has push-button start, press the "Start" button without touching the brake pedal.
Enter to the MENU by pressing i/Set button on the bottom left-side of steering wheel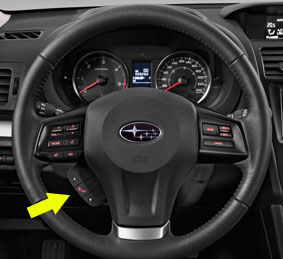 Use the Up or Down arrow to highlight the MAINTENANCE menu and pull the i/Set switch towards you.
Next, select the maintenance item (i.e. Engine Oil, Oil Filter)
Change the next service date and interval
Turn off your car and start the engine to see if warning went away.
For more details, please watch the following video:
Note: Reset only available on models with the multi-information display. This procedure should be work on lattest model of Subaru XV Crosstrek (2014, 2015) models. Hopefully the article of 2014-2015 Subaru XV Crosstrek Oil Maintenance Reset usefull for you. Good Luck!