2012-2015 Audi Q7 Oil Change Service Reminder Light Reset
|
2012-2015 Audi Q7 Oil Change Service Reminder Light Reset – Mid 2009 the Audi Q7 received a modest facelift. The car was among other things available with new headlights with xenon lights with LED daytime running lights and LED indicators. The rear light units were also equipped with LED lighting. Furthermore, the Q7 got new bumpers, a new grille with chromed vertical bars and a number of new paint colors were available.
In May 2010, the Q7 received an update in the technical field. The 6-speed Tiptronic on the V6 and V8 engines was replaced for a new 8-speed Tiptronic from ZF known from the Audi A8. In addition, the 4.2 FSI petrol engine was replaced for a 3.0-liter V6 TFSI engine with supercharger known from the Audi S4 B8 of 333 hp. Also, the 3.6 FSI was replaced for this engine but in a variant with 272 hp.
2012-2015 Audi Q7 Oil Change Service Reminder Light Reset:
To reset the Oil Service Minder Light on 2012 2013 2014 2015 Audi Q7, conform to the following instructions:
Turn ignition switch to ON position but do not start the engine
Hit the CAR button on the MMI controls to access the service menu.
Look at the screen and select"SERVICE & CHECKS" by using the MMI controls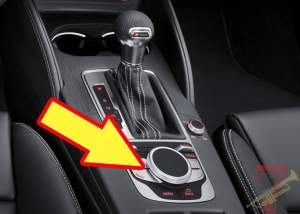 Scroll down and select "SERVICE INTERVAL"
Scroll down and select "Reset Oil Change Interval"
When a message appears on the display, select YES to confirm it.
Turn off the ignition and start the engine and verify indicator has been reset.
Note! This procedure is only to reset the Oil Change Service interval. If you want to reset Service Inspection Due Light you need a diagnostic scanner like VAG-COM VCDS to do it.
For more details, please watch the following video:
This procedure should apply to the Audi Q7 2012 2013 2014 2015 model years. Hopefully, the article of 2012-2015 Audi Q7 Oil Change Service Reminder Light Reset useful for you. Good Luck!