2009-2017 Chevrolet Traverse Oil Life Change Engine Oil Light Reset
|
2009-2017 Chevrolet Traverse Oil Life Change Engine Oil Light Reset – In the US, the Chevrolet targeted to all segments of the existing car, not to mention the crossover is classified as a new segment. In this segment Chevy sends 'Traverse which has been sold since 2008. And over time, the Traverse looks almost entered the age of 4 years it was time to get a refresher in order to continue to compete with its competitors.
In 2012 the manufacturer from the United States has introduced Traverse facelift. What is interesting is this car has a front display that is completely new. Chevrolet says that this is the new face of their flagship crossover. Chevy's distinctive design of the front grille be separated by a horizontal line is eliminated. Chevrolet designers replace it with a power dome hood in the form of three-bar grille lines at the top and two bar grille at the bottom. In addition, there is the main light with a new design that consists of two parts and makes it look more elegant. To exude a luxurious impression, also affixed chrome accents on the grille and fog lamps.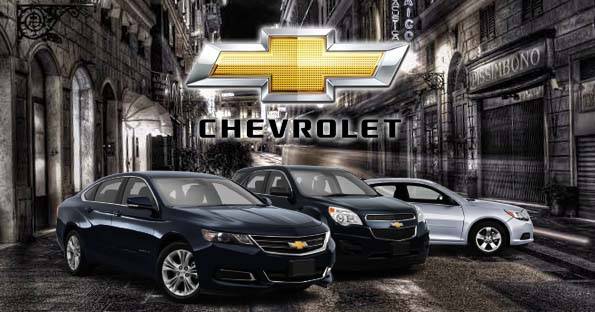 2009-2017 Chevrolet Traverse Oil Life Change Engine Oil Light Reset
Time needed: 7 minutes.
When the remaining oil life is low, the Change Engine Oil Soon message will appear on the display. The Oil Life display must be reset after each oil change. Follow the instructions below to reset the engine oil life system on your Chevrolet Traverse:
Turn the ignition key to the "ON" position

Don't start the engine!

Press the VEHICLE INFORMATION button repeatedly until you see Remaining Oil Life on the display

The button is located on the center console


Press the ✓ button for several seconds

Press and hold the ✓ button until the Oil Life display changes to 100 percent

Turn the ignition off and start the engine to verify the indicator has been reset

Done!
Method 2:
If your vehicle is not equipped with DIC, you can reset Change Engine Oil Soon light in the following ways:
Turn the ignition to the ON position without starting the engine.
Press the Trip odometer button (located on the instrument cluster) briefly until OIL LIFE REMAINING appears on the display.
Press and hold the trip odometer button until the "Oil Life" display changes to 100 percent.
For more details, please watch the following video:
This tutorial we got from the Chevrolet owner's manual. This procedure should apply to the first generation of Chevy Traverse (2009 2010 2011 2012 2013 2014 2015 2016 2017 model years). Hopefully, the article of 2009-2017 Chevrolet Traverse Oil Life Change Engine Oil Light Reset useful for you. Good Luck!