2008-2014 SEAT Ibiza Service Minder Spanner Light Reset
|
2008-2014 SEAT Ibiza Service Minder Spanner Light Reset – The Seat Ibiza is a city car produced since 1984 by the Spanish automaker Seat, subsidiary of the German group Volkswagen. The Seat Ibiza is a very important model for the Spanish brand as it represents almost 40% of its annual sales. In view of its success, a trike version was developed in 1994 on the basis of the series model. To differentiate it from its little sister, it was endowed with the name of Cordoba. 
The Seat Ibiza IV (6J) was presented at the Geneva Motor Show 2008, under the name of the Seat CoupeSport "Bocanegra" Concept, the Spanish manufacturer unveils the five-door version. This model was officially released in France on June 26, 2008. The overall appearance of this 5-door Ibiza is rather dynamic (Arrow Design line), the template is more imposing than before and the front face is reminiscent of that of the Seat Tribu Concept in Frankfurt at the end of 2007.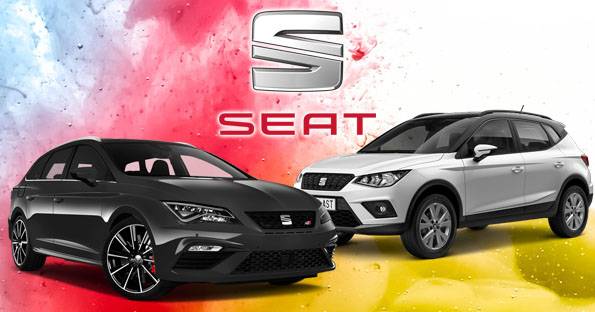 2008-2014 SEAT Ibiza Service Minder Spanner Light Reset
Time needed: 7 minutes.
When the time for service comes, the Service minder with spanner light will appear on the display. The service interval must be reset after performed the maintenance service on your vehicle. Follow the instructions below to reset the Service Minder Light on your Seat Ibiza:
Turn OFF the ignition, then press and hold the 0.0/SET button

The button is located on the instrument cluster


Turn the ignition key to the "ON" position without starting the engine

If your vehicle has an ignition button, press the START-STOP ENGINE button without touching the brake pedal.

Release the 0.0/SET button, and then press the ❏ button (left) within 20 seconds

Done!
For more details, please watch the following video:
These instructions are based on the SEAT owner's manual. This procedure should apply to the fourth generation of the SEAT Ibiza (2008 2009 2010 2011 2012 2013 2014) model years. Hopefully, the article of 2008-2014 SEAT Ibiza Service Minder Spanner Light Reset useful for you. Good Luck!