2002-2008 Opel Vauxhall Vectra INSP Light Service Minder Reset
|
2002-2008 Opel Vauxhall Vectra INSP Light Service Minder Reset – The Vectra was a mid-size model of Opel origin, offered in sedan, hatchback, and turbo versions. The Opel Vectra was produced by Opel, the arm of Chevrolet in Europe, Latin America is sold as Chevrolet Vectra (this has adopted the look of the Opel Astra C since 2004), Holden Vectra is the name of the Opel Vectra at Australia. In England, the first generation of the Vectra was called the Vauxhall Cavalier, and it was renamed Vauxhall Vectra in the second generation onwards.
The Vectra was introduced in 1988 as a replacement for the Opel Ascona and was replaced in 2008 by the Opel Insignia. Some versions of this model were equipped with continuously variable transmission (CVT). At the tragic 1994 San Marino Grand Prix (where Ayrton Senna died), an Opel Vectra 4 × 4 Turbo was used as Safety Car. Despite the 204-hp 2.0-liter engine capable of taking it at 225 km / h, the sedan was considered too slow to drive the F1. For some critics, it was the lack of speed during the generalized yellow flag that led Senna to fatally beat the Tamburello exit, due to the excessive drop in tire pressure.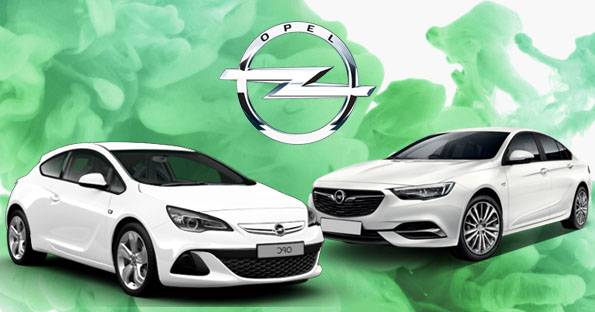 2002-2008 Opel Vauxhall Vectra INSP Light Service Minder Reset
Time needed: 7 minutes.
When engine oil service is due, the INSP warning light will appear on the display. The service interval must be reset after performed the maintenance service or change the engine oil on your vehicle. Follow the instructions below to reset the INSP Service Light on your Opel Vauxhall Vectra:
Turn OFF the ignition

Make sure your vehicle is stopped completely

Press and hold the TRIP button

The button is located on the instrument cluster


Turn the ignition key to the "ON" position

Don't start the engine!

Continue to hold down the TRIP button until the INSP disappears and changes to "_ _ _ _"

Release the button when 4 dashes appear on the display

Turn the ignition off and then start the engine to verify the indicator has been reset

Done!
For more details, please watch the following video:
These instructions are based on the Vauxhall owner's manual. This procedure should apply to the third generation of the Opel Vauxhall Vectra (2002 2003 2004 2005 2006 2007 2008 model years). Hopefully, the article of 2002-2008 Opel Vauxhall Vectra INSP Light Service Minder Reset useful for you. Good Luck!